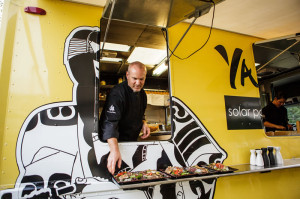 Our high tech solar powered, mobile catering truck has become very well known throughout BC and Alberta. Two Interviews on CBC and voted "best of" for the Calgary Folk Festival and "Peoples Choice" at many other music festivals.  Beyond the "cool" factor of having a Mobile Restaurant at your event, Yama2Go provides unrivaled service advantages. Our menus are creative, the energy of Yama2Go brings incredible excitement to any event, and our flexible service options ensure your event is a hit.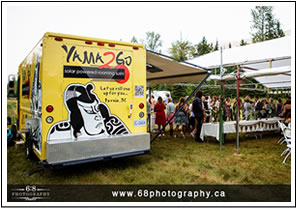 "Food Truck Experience":
Yama2Go brings the Food Truck revolution directly to your event. We roll-up, feed and entertain your guests and roll out. Incredible food, entertainment and clean-up services all in one!
Custom Catering:
Yama2Go can handle being out of the spotlight, while your event shines. With menus masterfully crafted to fit the budget and tone of your event, services offered to ensure the appropriate level of event support, and our consultative approach will ensure the success of your event.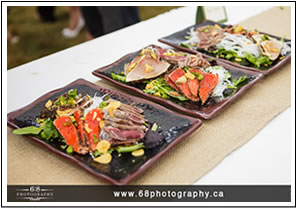 With so many picturesque locations throughout the Elk Valley for your event, making a decision on which location is the nicest may prove to be fun, if not difficult.